A Google Forms Alternative You Should Try
Are you looking for a Google Forms alternative? Try HeyForm, a drag & drop form builder packed with cool features and integrations.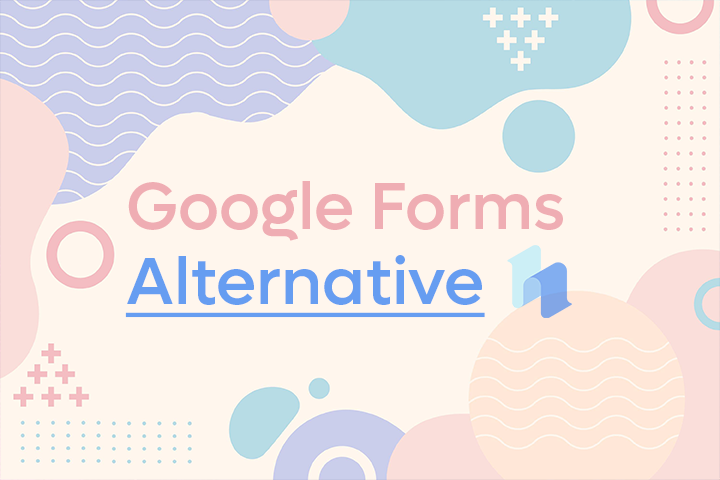 Google Forms is a popular online form builder. It's used by people from all walks of life; including students, recruiters, event organizers, and so on. While it gets the job done in most cases, you'd need something powerful down the road. Why?
Google Forms isn't a full-stack solution to collect and evaluate data. It wasn't made to meet the needs of professional and business folks. It's designed to act as a basic solution. That's about it.
Meet HeyForm
HeyForm is a universal solution. We've made a modern drag & drop form builder that can be integrated with tools of your choice. It's intuitive, and you can start creating online forms in seconds. In short, HeyForm gets the job done for everyone.
What's the catch?
Fast and furious user-friendly
Seriously, we urge you to check the speed differences between HeyForm and Google Forms. If you use Google Forms, you have to adhere to their slow and linear approach. In HeyForm, We offer fluid drag & drop components to ease your form building process. Our building blocks are straightforward and intuitive.
Templates
Google Forms are very limited when it comes to customization. We provide a better stack of templates. To date, we've made 100+ production-ready form templates. We've made these templates based on various use-cases. Pick one right now and give it a whirl!
➜ Browse Free Online Form Templates.
Powerful tech-stack
HeyForm is based on a tech-stack heavily optimized in terms of scalability, content delivery, speed, rendering, and security. We prioritize your privacy, and we adhere to strict regulations, including GDPR.
Workspaces
While Google Workspace does come with a "Forms" solution for businesses and enterprises, the price margin is quite high. Whereas Heyform offers a wide range of features within the basic package itself. And if you search online, you'd see our competitors selling similar features in their pro plans.
Easy way to build an audience
Google Forms doesn't have this feature. In HeyForm, you can easily create an audience group and send them forms within a few clicks. And if you've got a team, you can invite them to the workspace to review, edit, and collaborate on the data.
Analytics
Unlike Google Forms, analytics overview is a basic feature we've shipped with HeyForm. You can review metrics such as the total number of views, the number of submissions, completion rate, and average duration spent on your HeyForm.
Custom domains & branding
Our Pro users can point their HeyForms to a custom domain name of their choice. Whereas Enterprise users can remove HeyForm branding. Please visit our pricing page to learn more about the plans we offer.
We offer several other quirks and benefits with HeyForm. Need a test run? Start your free account today!