An Awesome and Free Typeform Alternative
Are you looking for a free Typeform alternative? Get started with HeyForm. No credit card required.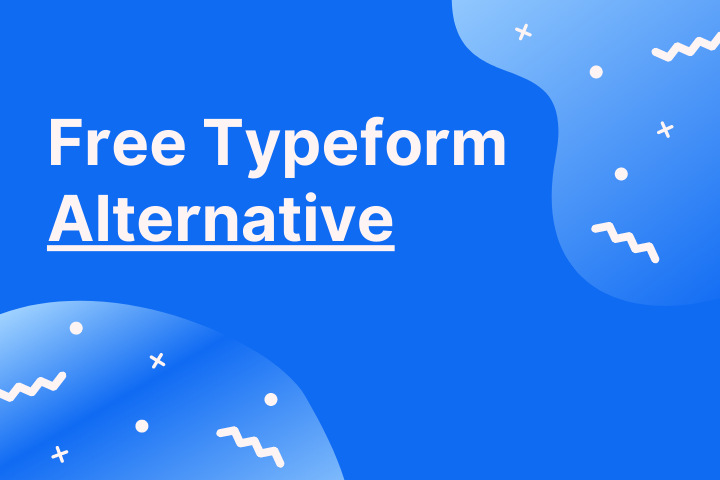 A free Typeform alternative? Sounds too good to be true, right? But in fact, there are plenty of free online form builders you can use to create your next great landing page or survey.
And today, we'll show you why you should consider HeyForm instead of Typeform to meet your online form building needs. But before that, let's understand why Typeform is restrictive.
Why pay when the best things in life are available for free?
You might already know the limitations of Tyeform's free plan. While you could create unlimited Typeforms, they restrict your account to 10 questions and ten responses each month.
And if you haven't noticed, they don't directly compare the free tier with the pro tier subscription. Such a practice isn't transparent, and it forces you to use the Typeform trial and eventually get sucked into an ecosystem.
But at HeyForm, we compare our free tier vs. paid subscriptions directly on our pricing page. You can create UNLIMITED forms with an unlimited number of questions and collect as many responses as well. We want our users to experience our free tier without any strings attached.
The learning curve
Unlike Typeform, HeyForm comes with 40+ field types, 100+ templates, and a fast drag & drop builder. We want our users to approach online form building modularly without wasting time.
There's no denying that Typeform comes with a neat 'Design' section and customization options. But if you prefer something faster and more straightforward, we'd recommend you to test the HeyForm workspace.
Workspace UI
The Typeform workspace UI is ideal for many once they get the hang of it. Meaning you've to spend some time to figure out how stuff works with Typeform.
Whereas the HeyForm blocks work just like legos. Stack them up, and you're good to go. Navigating through the HeyForm workspace is easy for people from all walks of life.
Managing teams and audience
Managing teams and audience (contacts) in HeyForm is a walk-in-the-park process. You don't have to jump through hoops to add a team member or a contact.
Our basic $7.9/month plan lets you collaborate with five users, whereas you have to pay $83/month to work with five users in Typeform.
Pricing
When compared to Typeform, HeyForm is a moderately priced online form builder out in the market right now.
We provide the Basic, Pro, and Business subscriptions at a competitive price. On top of that, we are readily available to work with large-scale enterprises who'd want to push our limits and deliver more.
Conclusion
While Typeform is a popular choice, it's not too late to acknowledge that there are few other powerful online form builders out there.
At HeyForm, we're all about pushing the limit. We use the best technology stacks to deliver an excellent user-centered product. Here are some of the features we plan to implement in near future in our Free, Basic, Pro, and Business subscriptions.
Ready to give HeyForm a test? Visit my.heyform.net today and sign up for a free non-restricted account. Use our platform as many days you like. After all, HeyForm is the best Typeform alternative out there.