7 Tips for Asking Effective Questions in a Survey
Here are seven tips for asking effective questions in a survey. We've included several free survey questionnaire samples and templates also.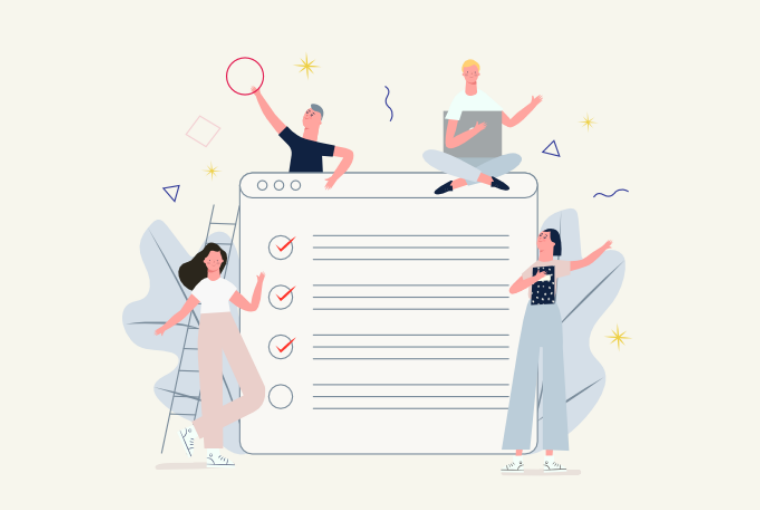 Surveys are boring for many. Asking effective questions in a survey will not only give you the results you're looking for, but it will also make your survey-takers more comfortable and willing to answer honestly.
We have come up with seven tips that can help you design surveys that get the information you need while providing feedback to your customers, survey-takers, and business owners on how to do better moving forward. Here are seven tips for asking effective questions in a survey.
Keep It Brief
The length of your questions is vital because it determines how much information you can reasonably expect your respondent to give. If someone gets asked to answer 20 questions, they're less likely to complete the survey than asked ten.
Keep your questions simple, straightforward, and—most importantly—brief. It's usually best to have no more than five questions per page, each taking between 5 and 15 seconds to answer. This will maximize response rates without detracting from your data quality. (More on that later.)
Do Your Research
Anyone who's ever taken a survey knows that there's nothing worse than filling out an entire survey only to be met with questions that are vague, unrelated, or otherwise ineffective.
The first secret is simple: do your research! If you don't know anything about what you're talking about when conducting your surveys, it will show in your questions.
Before asking anything, make sure you understand everything relevant; no one else will if you don't know what questions to ask.
→ Browse free survey questionnaire samples.
Organize The Questions
First, it's crucial to understand what you are trying to get out of your survey. This can be determined by thinking about whom you're surveying and what questions you're asking them. The more specific you can get with these two variables, the better your survey results.
Once you have defined who you are surveying and why you ask them questions, it is time to organize those questions based on these criteria.
If most of your respondents fall into one broad category (they all work for organizations that do business between China and Canada), then break that category down into smaller subsections. For example, (Chinese-Canadian companies that focus on oil production), so that each subgroup has its own dedicated set of questions.
Give Enough Context But Not Too Much
You want your respondents to know what you're asking, but you don't like so much information that they feel they have no idea how to answer it. Explain why you're asking each question, but avoid getting too specific—unless it's something directly related to your topic.
It can be tempting to leave out some of these points because asking about survey flow might seem redundant for people who understand surveys. Still, it's critical for people who aren't familiar with them (and are being asked about them for their input).
The more clearly you explain each aspect of your survey and its place in the larger context of your research project, the better-prepared respondents will be when it comes time to answer questions.
Include At Least One Open-Ended Question
Question types should be a mix of closed- and open-ended questions. An open-ended question requires a response that's beyond yes or no. In contrast, users can answer closed-ended questions with either yes or no.
A good ratio is one open-ended question for every five or six closed-ended questions. This ensures an array of responses from participants and allows you to gather as much data as possible from survey takers.
Consider Follow-Up Questions: It's important to ask follow-up questions, so you get as much information out of your respondents as possible.
For example, if someone answers yes to whether they have insurance but leaves their coverage type blank on your questionnaire, it may indicate they do not understand health insurance and require further follow-up by phone.
Or perhaps they just forgot what their coverage type was; if so, a second phone call might be appropriate.
Include Ordinal Questions
If you're using an ordinal question, make sure you present it that way.
For example, I never/always [do something] is better phrased as:
Do you agree/disagree with the following statement: I never/always [do something].
Presenting an ordinal question using words like never or always shifts your respondents into a binary state of mind. In other words, they become so focused on answering whether they agree or disagree that they overlook all of your other questions.
This hurts their ability to recall details and leads them to treat every answer as an equivalent yes or no.
A/B Test the Design Before Launch
Before you launch your new survey, get your friends and colleagues to test out your questions. You'll get their feedback before you send it out to all of your customers or clients, and if one of them asks an effective question that you didn't think of on your own, you can use it in an update or later on.
This is also a great way to determine which types of questions work best for different kinds of people.
Do junior employees need detailed explanations with lots of text? Will senior executives prefer audio recordings? Figure these things out beforehand, so you don't waste time and money collecting useless data.
Free Survey Questionnaire Samples
At HeyForm, we've already prepared many free survey questionnaire samples for you to get started. You can use these templates to create your surveys and online forms for free. And if you want to have multiple audience groups and explore premium features, visit our free online form builder's pricing page to learn more.