8 Tips for Creating a Successful Online Application Form
Ease your recruitment process by creating a successful online application form with HeyForm. Get started for free.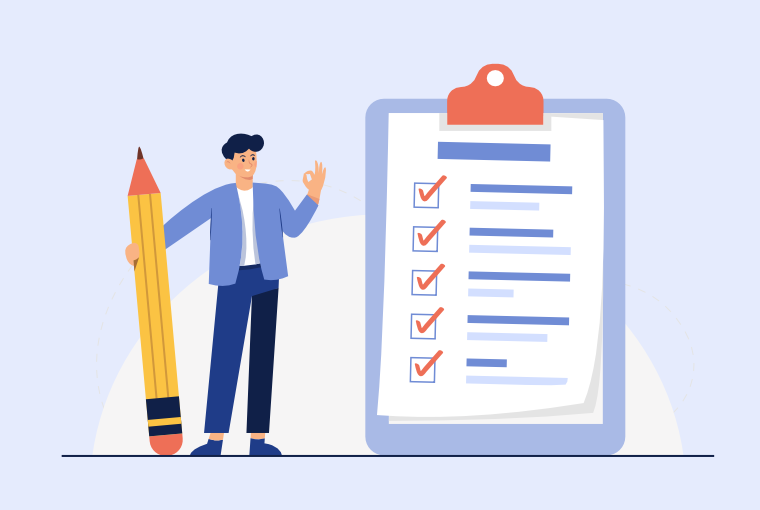 As an HR or talent acquisition professional, the purpose of an online application form is to make the recruitment process easier and more efficient so that the applicant can get back to their job search as quickly as possible.
Unfortunately, many companies still make the mistake of designing an online application form that's more trouble than it's worth, resulting in fewer applicants and worse hires than expected.
By following these eight tips for creating an online application form, you can design an online recruitment process that will help you attract great candidates and have them apply to your openings with ease.
Understand what you are creating
Be sure to read over your job description or outline of duties and responsibilities and ensure that your application is appropriate. Also, make sure that all questions are relevant. Your goal is to gather information from applicants that will allow you better to understand their skills, strengths, and weaknesses. This will lead to better candidates for your company.
Understand your target audience
Before you begin writing your online application form, understand who will be filling it out. If you want to create an online application form for interns, you'll need to ensure that all fields are clearly labeled and easily understood by novices. Otherwise, they won't submit their application correctly.
When creating an online application form, look into what has worked well in your industry in previous years – then try something new to see if it performs better than your competitors. Experiment with color schemes, font sizes, and placement on-screen to get more accurate applicants' results. You might find a more efficient way to run your online application forms!
Identify the purpose of your form.
The first tip is to make sure your online application form has a clear purpose. A job application form that's too long or asks for information that isn't relevant to your business confuses people and will discourage them from completing it.
Define clearly what information you need, who needs to complete it (whether experienced individuals or freshers), and how your company will use it in its advertising or marketing efforts.
If a particular piece of information is essential but not vital to helping you understand your candidates better, don't include it on your application form. At times, less can be more concerning website forms, so keep them short and sweet if at all possible.
Keep it as short as possible.
While you may be tempted to try and squeeze as much information out of applicants as possible, keeping your form brief can boost conversion rates.
The online form that's too long gets scrapped. A simple application form provides no-frills ways to get in touch with you and lets applicants know what they need to do next. Ask questions that aren't difficult: Don't ask questions that are difficult or require complex answers from your applicant pool.
Use one page only
If you feel that any of your questions will take more than one page to answer, break it down into multiple questions. The idea is to keep applicants focused on one thing at a time. This makes it easier to fill out and lets you assess their responses quickly.
If you ask them to email their resume in addition to filling out an application form, be sure that you explain how they can attach it within your online application form. People are less likely to finish if more than one task is involved. Try not to overwhelm applicants with too many pages or too much information. You want answers, not dead ends.
Put yourself in your applicants' shoes.
Think about what they're looking for and design an application form that addresses their concerns. Commonly asked questions like name, address, and phone number should be readily available and easy to find. In your header section or footer, add contact info if applicants have any issues filling out your online application form. If you can't offer them support via email, include a phone number or chat button.
Give your applicants confidence when filling out your form by making it as painless as possible. Here are some tips to help get you started:
Show clear instructions at all times
Make sure every page is focused on one goal and actionable information is present at all times (no distractions)
Use plain language and list key tasks clearly with prominent visual cues, so there's no confusion.
Make it attractive visually.
The truth is, first impressions do count. And while an online application form doesn't need to look aesthetically pleasing to be functional, it can help boost your response rate if you make it visually appealing. Keep things tidy by using a professional-looking font that's easy to read in smaller sizes. Go with Helvetica or Arial—both are widely used and easily recognizable. In terms of size, opt for something between 10 and 14 points; again, avoid anything too small.
Thank applicants for completing it
Being selective in your response is essential, and you don't want to lose candidates because they feel ignored. Thanking applicants for completing an application form is a great way to let them know you appreciate their time and effort.
We recommend sending out a quick email confirming receipt of applications within one business day, or even sooner if it's feasible given your submission volume. This simple gesture can help differentiate your business from competitors who might not be as responsive.
How to create an online application form
We've built HeyForm online form builder with users like you in mind. With HeyForm, you can easily create online application forms within a few minutes. We offer a drag and drop online builder so that you don't have to worry about coding or design; we'll do the heavy lifting. Sign up today for free.