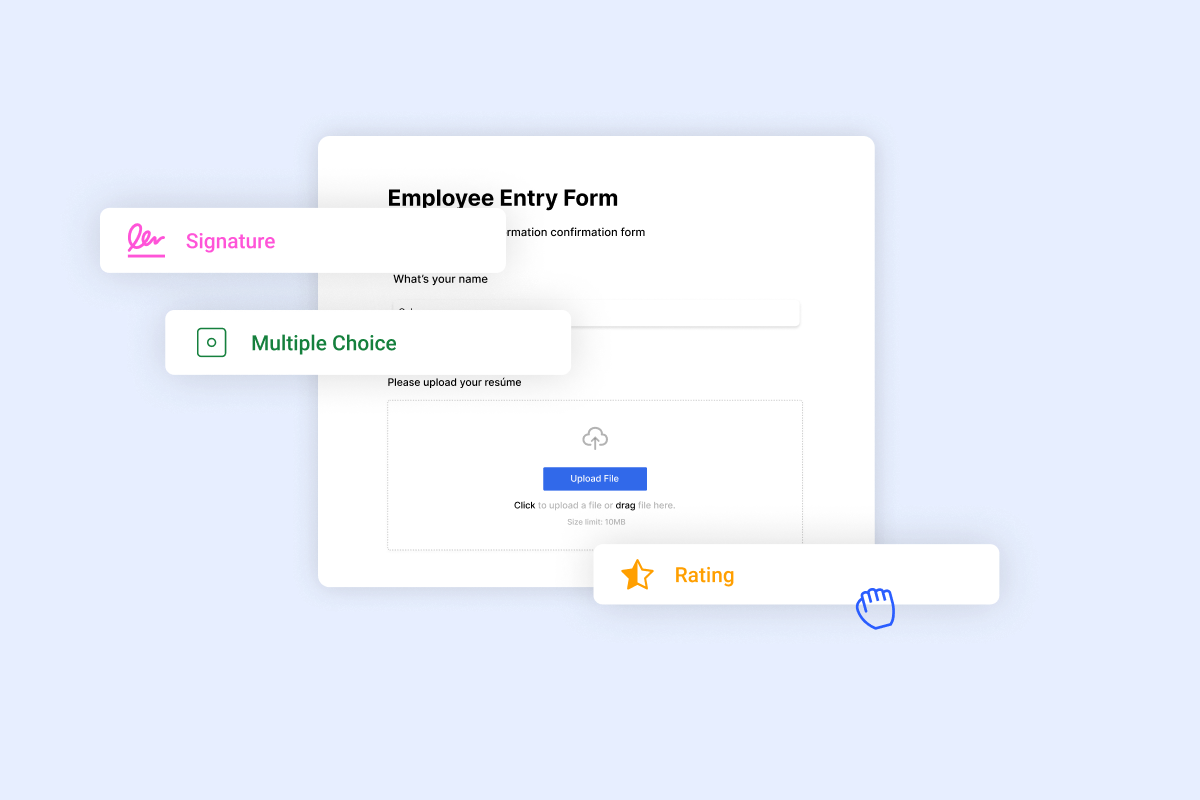 Build engaging online forms
Get more done by crafting more innovative online forms, quizzes, and surveys. Our form builder lets you ask impactful questions in a more user-friendly way.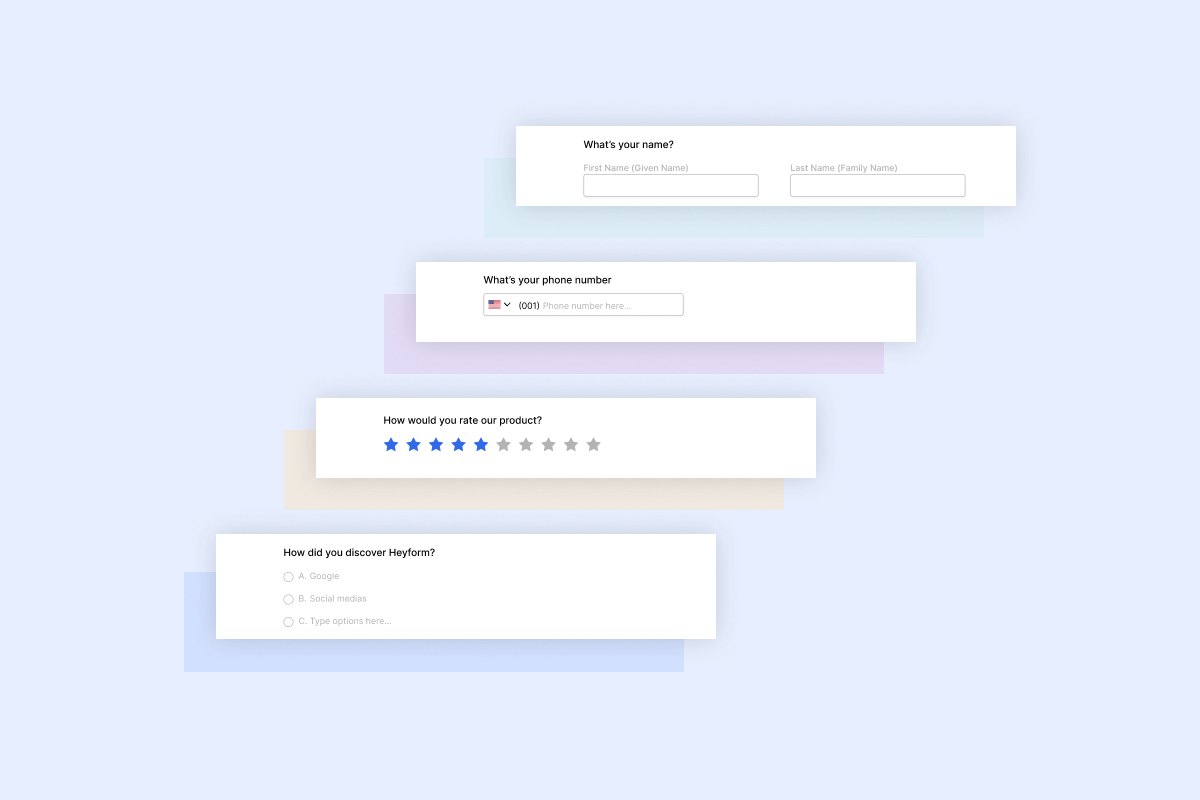 40+ field types
Ask the right questions. With over 40 field types designed to create engaging, interactive forms.
Field validations
Validate respondent answers while a live form is being filled in; never need to deal with bloated data dumps.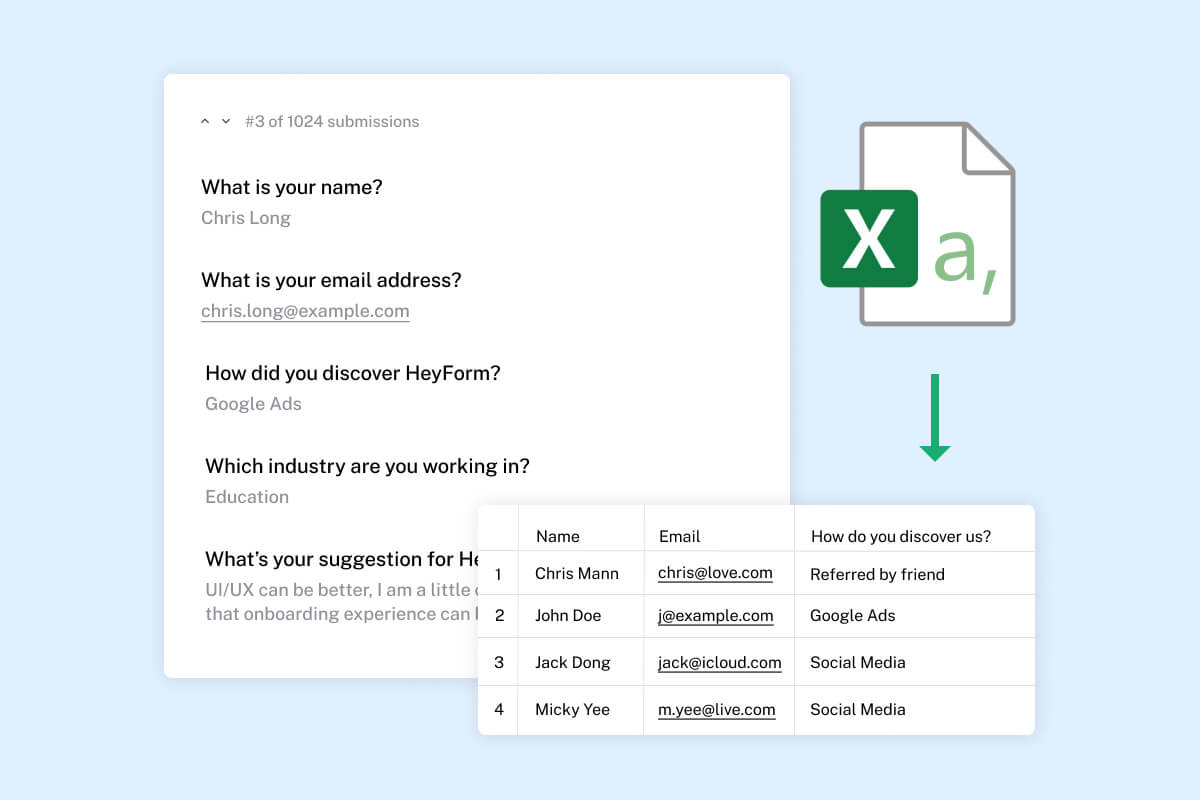 Export your data
Download submission data in CSV format at any time you want. Your audience data is all under your own control.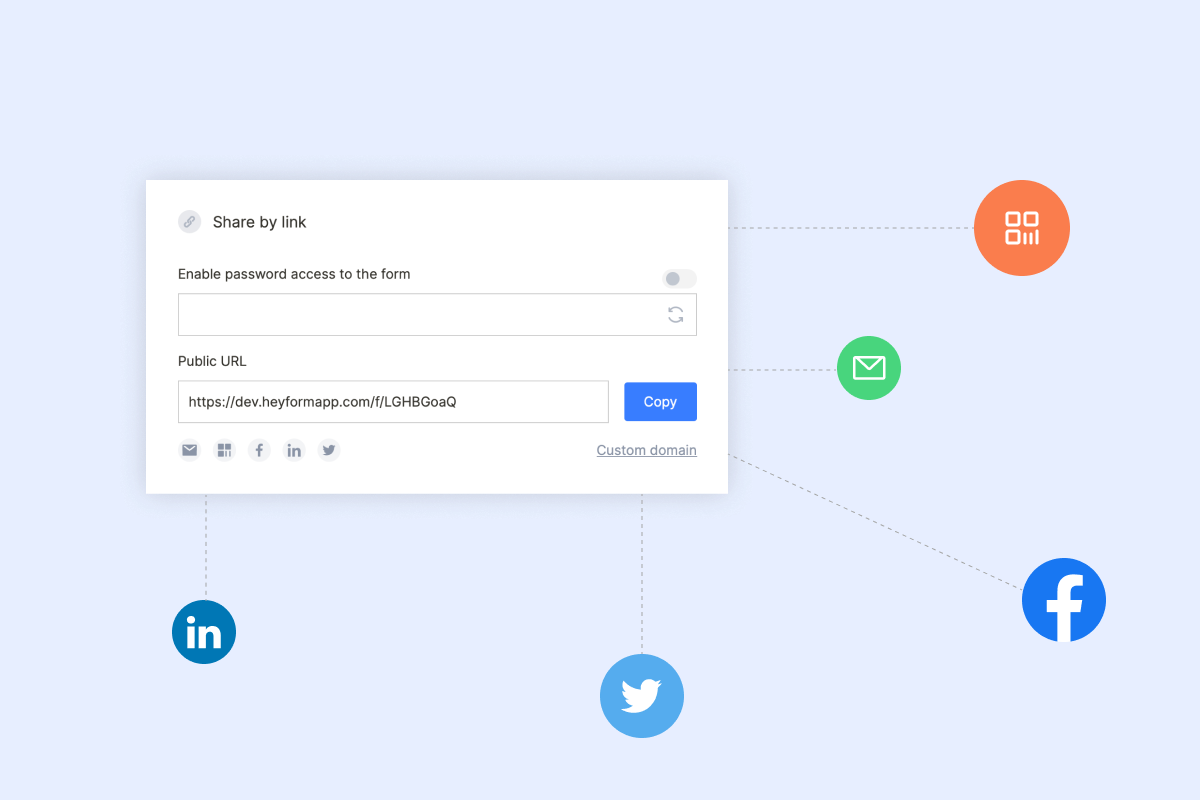 Share to multiple channels
Easily embed forms on websites. Share online forms directly using URLs, validate data in our analytics dashboard, and export results.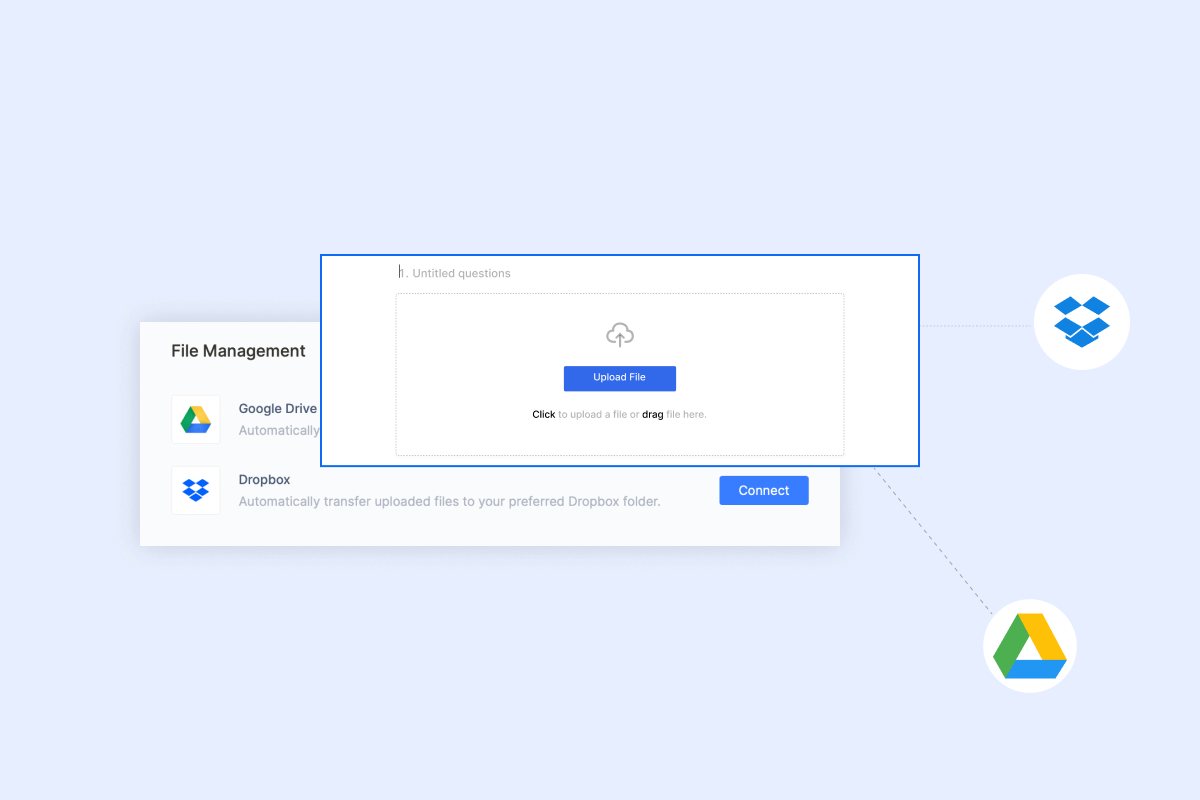 File Upload
Drag, drop, and enable file upload blocks at ease. Your audience can upload file attachments up to 10MB per submission.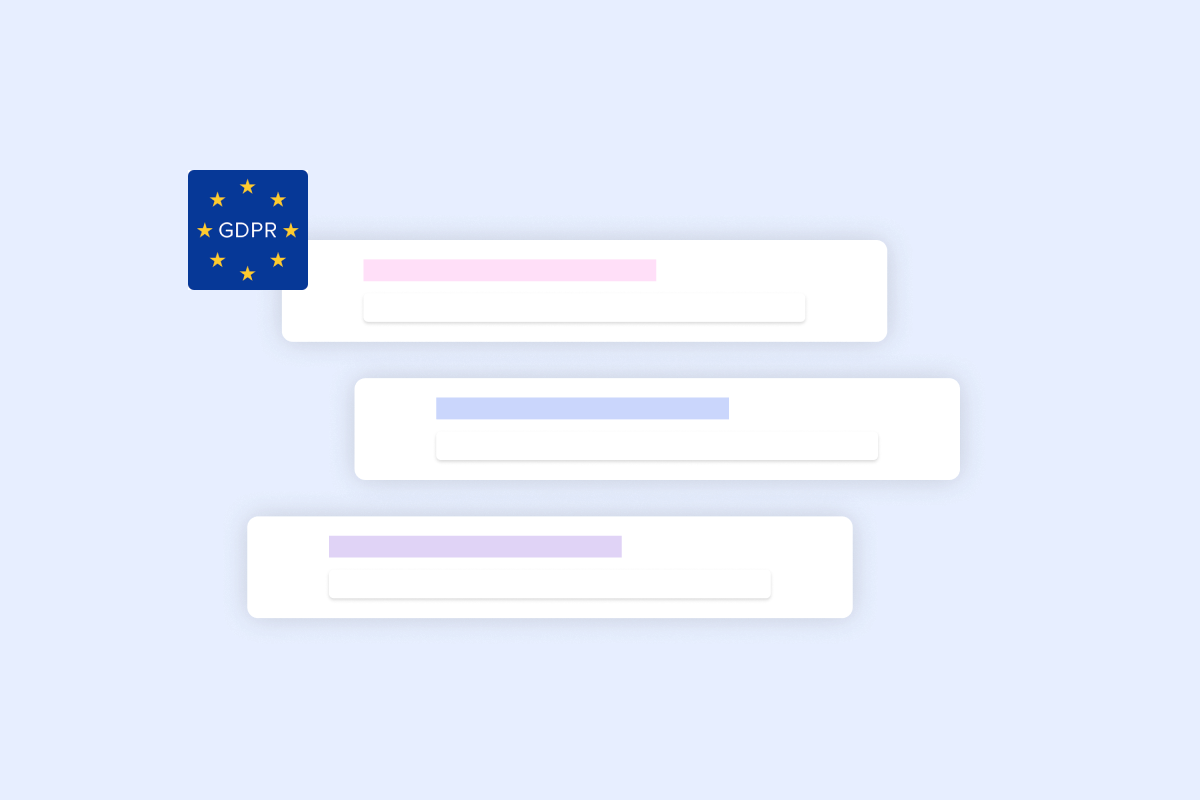 Prioritize your privacy
We value you and your audience's privacy. We adhere to strict regulations, including GDPR, to fulfill our longstanding commitment to your privacy.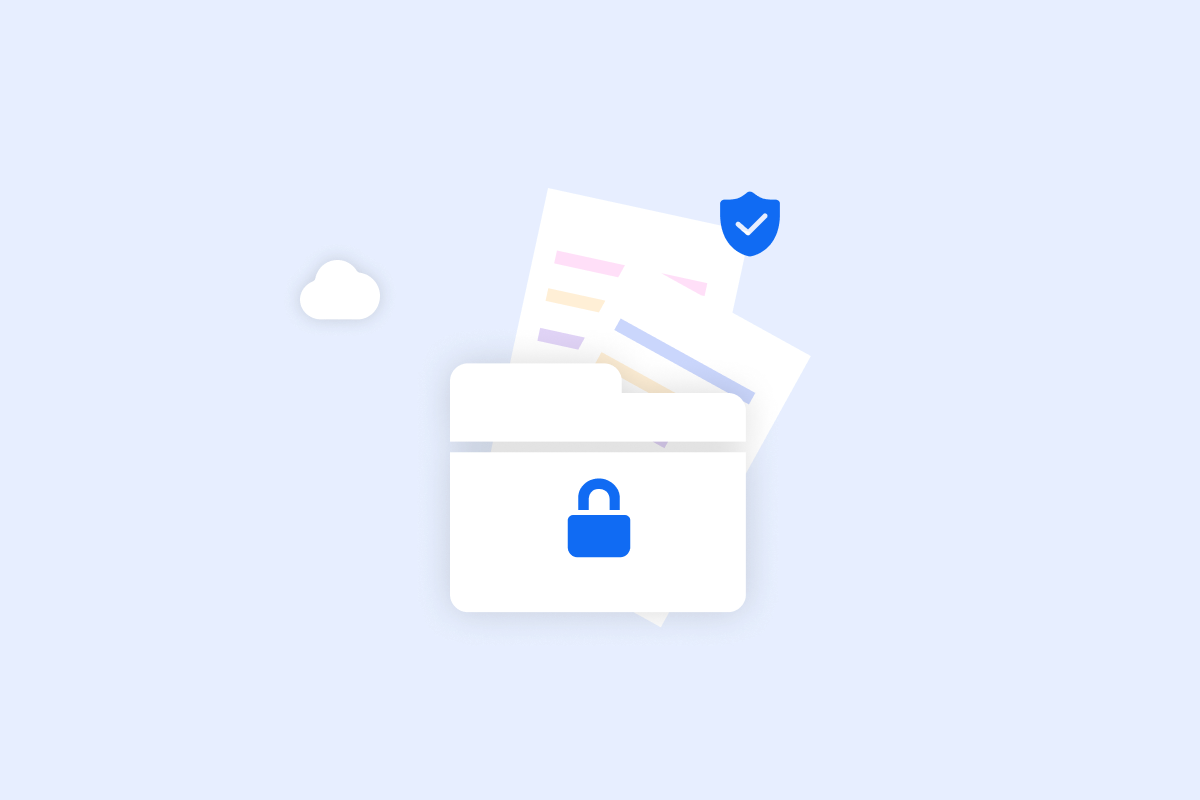 Your data is safe and secure
We ensure complete 256-bit SSL, PCI DSS Level encryption for data transfer and hosting on a secure cloud infrastructure.